Pietro Mosca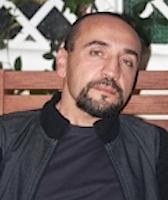 EDUCATION
Following the Msc in geology at Department of Earth Sciences of University of Torino (Italy)
I obtained my Phd at Vrije Universiteit, Faculty of Earth Sciences, Departments of Tectonics/Structural geology and Isotope geochemistry, Amsterdam (The Netherlands).
In 1999 I started my activity at the IGG Torino.
SCIENTIFIC ACTIVITY
I'm essentially interested in structural geology and its applications, tectonic evolution and relationship between tectonic and sedimentation in collision orogens.
Fieldwork and geological mapping are basic in my activity, variably coupled with petrographic techniques, seismic data interpretations and low-T thermochronological method.
I'm working in several sectors of the Western Alps, western Po Plain and Central-eastern Himalayas.
PROFESSIONAL ACTIVITY
Since 1999, I participated to the creation of several geological sheets in the NW Italy (both Alps and adjacent sedimentary basins) for the CARG project (geological map of Italy at 1:50.000 scale).
I'm coordinator of the Geological map of Piemonte, at 1:250.000 (Italy).
I cooperate with the Ev-K2-CNR (Share Project).
I teach Structural-geological mapping (Msc course) and supervise Ms and Phd students at the Department of Earth Sciences, University of Torino.
SELECTED PUBLICATIONS
Mosca P., Groppo C. and Rolfo F. (2014) - The geology between Khimti Khola and Likhu Khola valleys: a field trip along the Numbur Cheese Circuit (central-eastern Nepal Himalaya) - In "Geological field trips in the Himalaya, Karakoram and Tibet", (Eds) Chiara Montomoli, Rodolfo Carosi, Rick Law, Sandeep Singh and Santa Man Rai , Journal of Virtual Explorer, Volume 47 - DOI:10.3809/jvirtex.vol.2014.047. ISSN 144-8142
Rolfo F., Groppo C. and Mosca P. (2014) - Petrological constraints of the "Channel Flow" model in eastern Nepal - in Tectonics ofthe Himalaya, (Eds) Mukherjee, S., Carosi, R., van der Beek, P.A., Mukherjee, B.K. & Robinson, D.M. .Geological Society ,London, Special Publications, 412 ,http://dx.doi.org/10.1144/SP412.4
Groppo C., Rolfo F. and Mosca P. (2013) - The cordierite-bearing anatectic rocks of the Higher Himalayan Crystallines (Eastern Nepal): low-pressure anatexis, melt productivity, melt loss and the preservation of cordierite – Journal of Metamorphic Geology. DOI: 10.1111/jmg.12014, 31, 187-204
Mosca P., Groppo C. and Rolfo F. (2012)- Structural and metamorphic features of the Main Central Thrust Zone and its contiguous domains in the eastern Nepalese Himalaya – In: (Eds.) Guido Gosso, Maria Iole Spalla, and Michele Zucali, Journal of the Virtual Explorer, volume 41, paper 2, doi: 10.3809/jvirtex.2011.00294
Mosca P., Polino R., Rogledi S. and Rossi M (2010) - New data for the kinematic interpretation of the Alps–Apennines junction (Northwestern Italy). International Journal of Earth Sciences Volume 99, Issue 4,833-849 DOI: 10.1007/s00531-009-0428-2 .