Maria Laura Balestrieri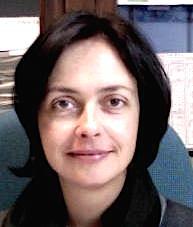 EDUCATION
Present (sincel 2001): Reasearcher, Consiglio Nazionale delle Ricerche - Istituto Geoscienze e Georisorse.
1994: Dottorato di Ricerca in Scienze della Terra (Consorzio Università Parma, Ferrara, Firenze e Pavia).
1990 Laurea Diploma in Geological Sciences (Università di Firenze)
SCIENTIFIC ACTIVITY
My research is mainly focused on geodynamic and tectonic evolution of extensional (Nubia margin, Ethiopian Rift, Transantartic Mountains) and convergent settings (Alps, Northern Apennines, Eastern Sicily thrust belt) through application of low-temperature thermochronological techniques. These methods allow quantifying exhumation and denudation rates through time and space, offering clues to geomorphic evolution and constraints for a better understanding of the climate-tectonics feedbacks.
Interest areas:

Fission-track Thermocronometry (apatite and zircon);
(U-Th)/He Thermocronometry;
Low temperature thermochronology applied to different geodynamic contexts;
Quantification of exhumation and erosion through thermochronology;
Detrital thermochronology
PROFESSIONAL ACTIVITY
Author or co-author of 43 international publications, 8 national publications and more than 100 abstracts/extended abstracts at congresses.
Reviewer of ISI international journals (Geology, G-cubed, Journal of Geophysical Research, Tectonics, Tectonophysics, Terra Nova, Journal of Geodynamics, Gondwana Research, Journal of African Earth Sciences, Geodinamica Acta, Computers & Geosciences, Journal of Asian Earth Sciences, ecc.).
Responsible or participant of operative units of several national and international projects. PI for Italy of the Eurocores project THERMOEUROPE (2008-2011).
Didactic activity in numerous national and international institutions.
Since 2015 Member dello Steering Commeettee degli International Conference of Thermochronology.
Dal 2009 Responsabile del Laboratorio delle Tracce di Fissione del IGG
SELECTED PUBLICATIONS
Olivetti V., Balestrieri M.L., Rossetti F., Thomson S., Talarico F.M., Zattin M. (2015). Evidence of a full West Antarctic Ice Sheet back to the early Oligocene: insight from double dating of detrital apatites in Ross Sea sediments. Terra Nova, DOI: 10.1111/ter.12153
Remitti F., Balestrieri M.L., Bettelli G., Vannucchi P. (2013). Early exhumation of underthrust units near the toe of an ancient erosive subduction zone: A case study from the Northern Apennines of Italy. GSA Bullettin, 125, 1820-1832
Balestrieri M.L. , Bigazzi G., Pandeli E., Bigazzi G., Carosi R., Montomoli C. (2011). Age and temperature constraints on metamorphism and exhumation of the syn-orogenic metamorphic complexes of Northern Apennines, Italy. Tectonophysics, 509, 254-271.
Olivetti V., Balestrieri M.L., Faccenna C., Stuart F. M., Vignaroli G. (2010). Middle Miocene out-of-sequence thrusting and successive exhumation in the Peloritani Mts, Sicily: late stage evolution of an orogen unraveled by apatite fission-track and (U-Th)/He thermochronometry. Tectonics, 29, TC5005, doi:10.1029/2009TC002659, 2010.
Ketcham R. A., Donelick R.A., Balestrieri M.L., Zattin M. (2009). Reproducibility of apatite fission-track length data and thermal history reconstruction. Earth and Planetary Science Letters, 284, 504-515. doi: 10.1016/j.epsl.2009.05.015.