Giulio Masetti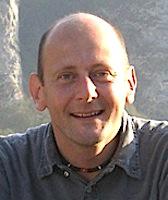 EDUCATION
Degree in Geological Sciences (University of Pisa, 1999) defending a thesis in applied geomorphology.
Scholarship in geology and geomorphology (University of Siena, Department of Earth Sciences) from 2000 to 2003.
Research grant at the CNR Institute of Geosciences and Earth Resources (IGG) for the "Realization, management and implementation of geothematic databases in GIS environment" from 2006 to 2010.
CNR Technologist since 2010.
SCIENTIFIC ACTIVITY
Since 2005 operates as GIS expert in applied research projects aiming to water resource protection and land conservation.
Main activities are:
geometric and hydrostructural characterization of geological bodies hosting aquifers ("reservoir") through interpretation and correlation of litostratigraphic and geological-structural data;
development of methodologies aimed at building hydrostructural 3D solid models for the estimation of the groundwater resource contained in aquifers and the implementation of numerical flow models;
analysis of deposits, landforms and geomorphological processes related to slope, river and coastal dynamics aimed at assessing the degree of geological hazard;
analysis of relationships between gravity morphogenesis and neotectonic evolution, especially referred to deep-seated gravitational slope deformation (DSGSD).
design, development and maintenance of geothematic and project databases; design and preparation of the relative cartography
PROFESSIONAL ACTIVITY
Head of the CNR-IGG "GIS, Cartography and Remote Sensing" Laboratory (LabGIS).
Scientific coordinator and CNR-IGG technical referent of applied research projects concerning the implementation, management and maintenance of the Tuscany Region geological, geomorphological and hydrogeological databases.
Coordinator of a scientific collaboration agreement between CNR-IGG and Terrelogiche srl.
From 2008 to 1010 has been CNR-IGG scientific coordinator of research projects concerning the realization of the Tuscany Region slope stability map.
In 2004 has participated in the CNR S.C.A.I. Project (Study of Unstable Inhabited Centers) and from 2007 to 2010 has cooperated with the Emilia-Romagna Region Soil Defence Survey for providing the stability analysis of some inhabited centers.
From 2000 to 2004 has taken part both in C.A.R.G. national project for the realization of the new Italian Geological Map in scale 1:50.000 (sheets 249, 251, 260 and 266) and in geological and geomorphological 1:10.000 regional cartography projects (Marche and Tuscany regions).
SELECTED PUBLICATIONS
Raco B., Vivaldo G., Doveri M., Menichini M., Masetti G., Battaglini R., Irace A., Fioraso G., Marcelli I., Brussolo E. (2021) – Geochemical, geostatistical and time series analysis techniques as a tool to achieve the Water Framework Directive goals: An example from Piedmont region (NW Italy). (https://doi.org/10.1016/j.gexplo.2021.106832). Journal of Geochemical Exploration, Vol. 229, October 2021, 106832. 20 pp. (ISSN 0375-6742).
Ottria G., Ellero A., Masetti G., Turrini G. (2019) - La geologia strutturale: un approccio scientifico per la ricerca d'acqua. Articolo pubblicato sul blog di Acquifera Onlus: www.acquifera.org/2019/03/22/la-geologia-strutturale-un-approccio-scientifico-per-la-ricerca-dacqua/.
Masetti G., Da Prato S., Menichini M, et al. (2017) – Dal modello concettuale al modello numerico: il caso di studio del sistema acquifero di Follonica (GR, Toscana meridionale). Rend. Online, Soc. Geol. It., Vol. 42 (2017), pp-54-58, 3 figs. (doi:10.3301/ROL.2017.13)
Menichini M., Da Prato S., Doveri M., Ellero A., Lelli M., Masetti G., Nisi B., Raco B. (2015) – An integrated methodology to define Protection Zones for groundwater-based drinking water sources: an example from the Tuscany Region, Italy. Acque Sotterranee – Italian Journal of Groundwater, Vol. 4, n. 139, 21-27.
Raco B., Buccianti A., Corongiu M., Lavorini G., Macera P., Manetti F., Mari R., Masetti G., Menichetti S., Nisi B., Protano G., Romanelli S. (2015) – GEOBASI: The geochemical Database of Tuscany Region (Italy). Acque Sotterranee – Italian Journal of Groundwater, Vol. 4, n. 139, 7-18.
Masetti G., Ottria G., Ghiselli F., Ambrogio A., Rossi G., Zanolini L. (2013) – Multidisciplinary Study of the Torrio Landslide (Northern Apennines, Italy) in: C. Margottini et al. (eds.), Landslide Science and Practice, Vol. 1, DOI 10.1007/978-3-642-31325-7_23, # Springer-Verlag Berlin Heidelberg 2013.
Doveri M., Nisi B., Cerrina Feroni A., Ellero A., Menichini M., Lelli M., Masetti G., Da Prato S., Principe C., Raco B. (2012) - Geological, hydrodynamic and geochemical features of the volcanic aquifer of Mt. Amiata (Tuscany, Central Italy): an overview. Acta Vulcanologica, 23 (1-2), 2011 / 24 (1-2), 2012, 51-72.
Cerrina Feroni A., Da Prato S., Doveri M., Ellero A., Lelli M., Marini L., Masetti G., Nisi B. & Raco B. (2010) – Corpi idrici sotterranei della Val di Cecina. Editore Manetti P., Memorie descrittive della Carta Geologica d'Italia, vol. LXXXIX, pp. 99.