OT4CLIMA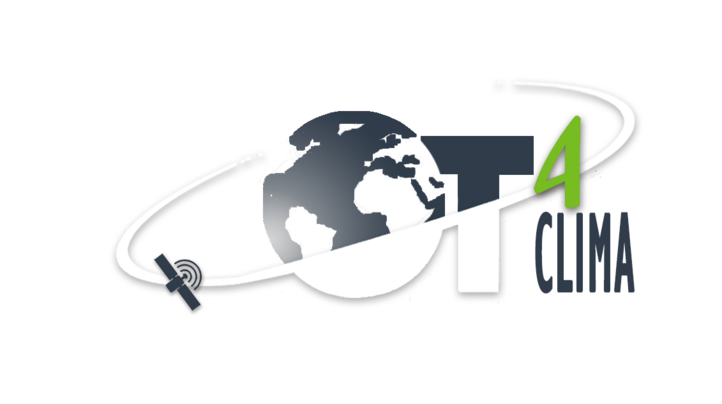 Advanced Earth Observation technologies for studying Climate Change impacts on the environment (OT4CLIMA)
The general objective of the OT4CLIMA project is to develop advanced Earth Observation (EO) technologies and methodologies for improving our knowledge of the effects of Climate Change (CC) and our capability to mitigate them at the regional and sub-regional scale.
The OT4CLIMA project moves from the awareness that the impacts of climate change on the environment need to be better observed, understood, and modelled, especially at the local and regional scale, in order to put in place appropriate and effective risk mitigation strategies.
It aims to respond to some of the challenges identified by major international initiatives (e.g. CEOS WG Climate, GCOS) as Recommendations and Actions for the coming years, such as the use of new observation technologies, the observation of additional climate parameters and the development of new analysis techniques (see GCOS 2016 Implementation Plan).
OT4CLIMA, intends to contribute to specific phenomenological areas (water and carbon cycles), observables parameters and environmental matrices.
In particular, both medium-long term impacts (e.g. vegetation stress, drought) and extreme events with rapid evolutionary dynamics (e.g. intense meteorological phenomena, fires) will be studied, attempting a dual technological innovation of "product" and "process".
The project will make concrete the possibility to measure, with unprecedented modality and accuracy, atmospheric (e.g. OCS, carbonyl sulfide) and surface (e.g. soil water content) parameters crucial in determining the contribution of vegetation to the CO2 balance, while proposing solutions, based on the analysis and integration of observational data acquired from satellite, airborne and unmanned platforms, to significantly improve the ability of local communities to deal with the effects of CC in the short and long term.
The project team consists of a public-private partnership with a strong presence in the European and national research and innovation system in the Aerospace sector.
Funded by: Ministry of Education, University and Research (MIUR)
Coordinator: National Research Council
Scientific manager: Nicola Pergola (CNR-IMAA)
Period: from 01/09/2018 to 28/02/2021
Project cost: € 9.049.470,47
Total Amount: € 4.494.621,38
For further information visit www.ponricerca.gov.it