HYDRO-ISLAND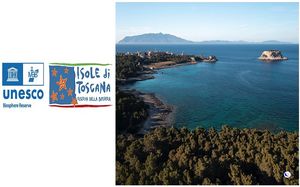 HYDRO-ISLAND
HYDRO-ISLAND (Pianosa Island: hydrological processes and water resources sustainability in a climate-changing Mediterranean)
FUNDING INTERNATIONAL PROGRAM: UNESCO and the abrdn Charitable Foundation - Promoting sustainable development through UNESCO's programmes and sites
The project is carried out by through a cooperation among IGG, scientific leader, Tuscan Archipelago National Park, promoter of the project as responsible of Tuscan Islands Biosphere Reserve - MAB UNESCO, Earth Science Departments of the Siena and Pisa University (DSFTA-UniSi and DST-UniPi, respectively), GASP Museum and Turismo Sostenibile s.r.l. Furthermore, the Autorità Idrica Toscana (AIT) will represent a key stakeholder.
HYDRO-ISLAND will start in October 2022 and finish in September 2023. It will focus on climate change effects on water resources and ecosystems of small islands, considering Pianosa Island as reference site, thanks to its characteristics and the availability of data produced by the monitoring network of the Pianosa Research Station of the CNR (BRP-CNR).
Given to its hydrological features and the ecosystem s.l., Pianosa Island can represent a reference site in the Mediterranean for defining the vulnerability aspects, as well as the resilience capabilities, that insular water systems denote under climate change conditions.
In the precarious hydro-equilibrium for the biosphere and human community, and considering sea-level rising and climate regime trends that the Mediterranean region is experiencing, the HYDRO-ISLAND project particularly intend to deploy a multi-disciplinary approach (geology, hydrology and hydrogeology, geochemistry and isotope-geochemistry, geophysics, remote sensing-smart technology) for better understanding and quantify the processes affecting the water availability (quantity and quality) and for sharing data and transfer knowledge to the collectivity, thus suggesting possible best practices for the sustainability of Pianosa Island. The project also includes guided tours, aimed at transferring the results of the research to students of the archipelago and more generally to all interested communities.
P.I.: Marco Doveri, Istituto di Geoscienze e Georisorse (IGG-CNR) – marco.doveri(at)igg.cnr.it