ASTERIS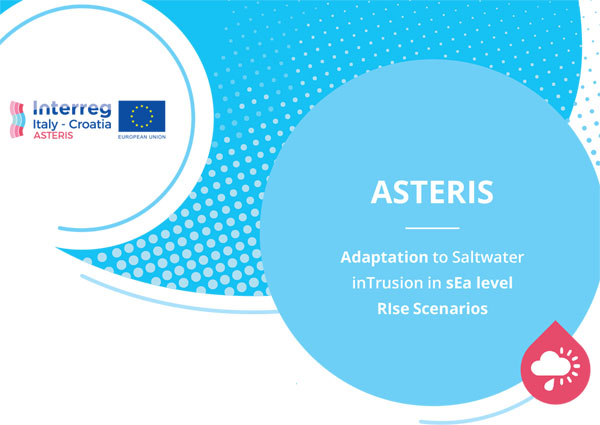 ASTERIS
Adriatic coastal regions, sensitive to the effects of climate change and experiencing a significant increase of water consumption in peak periods of the year, need improved protection of freshwater aquifiers to saline intrusion through a sustainable management of water resources. ASTERIS (Adaptation to Saltwater inTrusion in sEa level Rise Scenarios) is an Interreg Project Italy-Croatia, aims to create a common adaptation plan that will generate applicable adaptation and protection measures.
Common challenges:
expected climate change impacts on sea level rise and precipitation rates;
water supply essential for sustainability of coastal societies and ecosystems;
increased consumption for human activities, including agriculture, increasing the risk of seawater intrusion towards freshwater aquifiers.
Project coordinator: Prof. Simone Galeotti, Università degli studi di Urbino "Carlo Bo" (simone.galeotti(at)uniurb.it)
CNR Scientific Responsible: Dr. Barbara Nisi, CNR-IGG (barbara.nisi(at)igg.cnr.it)
Follow the status of the project on the newsletter, on the website www.italy-croatia.eu/asteris and on the social networks Facebook, Twitter and LinkedIn.