Aquifer Systems: Sustainability and Global Change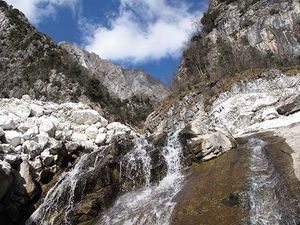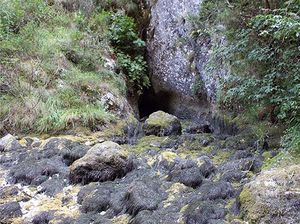 At global level, the exploitation of aquifer systems provides more than 40% of the total water supply for several different purposes. Groundwater abstraction will likely increase, to face climate change effects and the significant increase in global water demand, predicted as a consequence of economic expansion, population growth, and urbanization.
In this context, our goal is to provide a significant contribution to the knowledge of (natural and anthropic) processes and mechanisms that affect the hydrodynamics, the water-rock interaction and the quality of groundwater bodies. We also intend to develop predictive models of groundwater resource evolution, with the aim of supporting a sustainable use of water resources.
The Research Group includes 21 researchers and 10 technicians having specific expertise in geology, geophysics, hydrogeology, geochemistry and modeling. Some of the members of this group are cooperating with each other on groundwater issues since more than ten years, producing results of both scientific and applied interest.
Comparative investigations of the physical and chemical aspects of aquifer systems and their response to global change are carried out by means of an interdisciplinary approach, using tools and expertise from structural geology, biostratigraphy, hydrogeology, geophysics, geochemistry, isotope geochemistry and numerical modeling. New data are collected both during field activities and in the IGG laboratories.
Strong collaborations are in place with other CNR institutes and with universities and research institutions, in Italy and abroad.
Main projects funded since 2010:
AIT Project - "Predictive monitoring system of groundwater quantities based on weather, climate and hydrogeological forecasts";
NEXTDATA (National project of Interest) - "development of archives and tools for retrieval, storage, access and diffusion of environmental and climate data from mountain and marine areas- WP 1.2: Water resources in mountainous and foothill areas";
SMAT Project - "Climate change and groundwater resources";
ACQUASENSE-Industry 2015;
ULTimateCO2 - EU FP7;
Bilateral Project CNR/ASM – MOLDOVA;
RESPIRA- POR FSE;
Diagenesis;
Project GeoBasi;
CISS (Significant Groundwater Bodies);
Protection Zones of drinking water sources;
Salt water intrusion within the pisan coastal aquifer;
Hydrogeological model of the Pianosa Island
Coordination: Matia Menichini, (matia.menichini(at)igg.cnr.it)